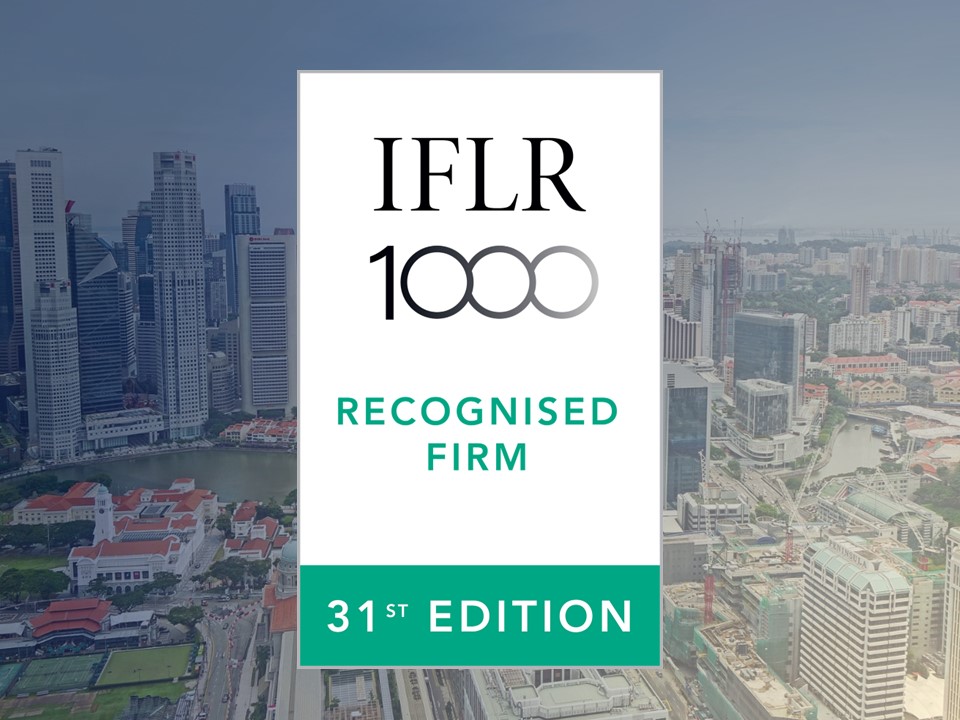 Yuen Law has been ranked (Notable) in the practice area of M&A, a category that has been included for the first time in the renowned legal directory.
About IFLR1000
IFLR1000 has been producing legal market intelligence since 1990 and remains the only international legal directory dedicated to ranking law firms and lawyers on the basis of financial and corporate transactional work. Currently IFLR1000 publishes more than 750 practice area law firm rankings and more than 20,000 lawyer ratings across more than 235 jurisdictions.
Research Criteria
The rankings evaluate law firms and lawyers by practice area within a jurisdiction on the basis of transactional evidence, client and industry peer feedback. IFLR1000 assesses and compares transactions by how complex or challenging the work is or whether there was any innovation involved in the deal or its structuring.
Feedback from Clients
We thank all our clients for their trust in us, and special thanks go out to those who took the time to contribute their views to the IFLR1000 researchers.
M&A
"Hands-on team approach. The managing partner, Samuel Yuen, headed the team of lawyers who advised us. His team was very upfront and candid, and also offered very good and prudent legal advice. They were always contactable despite the difficulties that Covid presented with."
"Yuen Law was very prompt in their responses and they made sure to incorporate all of our requirements and instructions clearly and concisely in the drafting of the sales agreement. The lawyer Ms Su Myat Htun was also very patient in explaining various legal terms and helping us to understand the timelines of our actions at every stage of the sale."
"They were very proactive and provided insightful advice on the way ahead for the investment. They were able to assimilate various sources of information, have a holistic appreciation of the situation, and provide critical inputs that facilitated us in achieving our objectives of investment."
PROJECT dEVELOPMENT
"Midway through the debt financing, the law firm had to organise a scheme to issue anti-dilution shares, which had to take into account two competing schools of thought from the board and feedback from the financiers. The law firm accommodated when needed and was able to negotiate a way forward. The firm was diligent and reachable at all times."
Read more here.