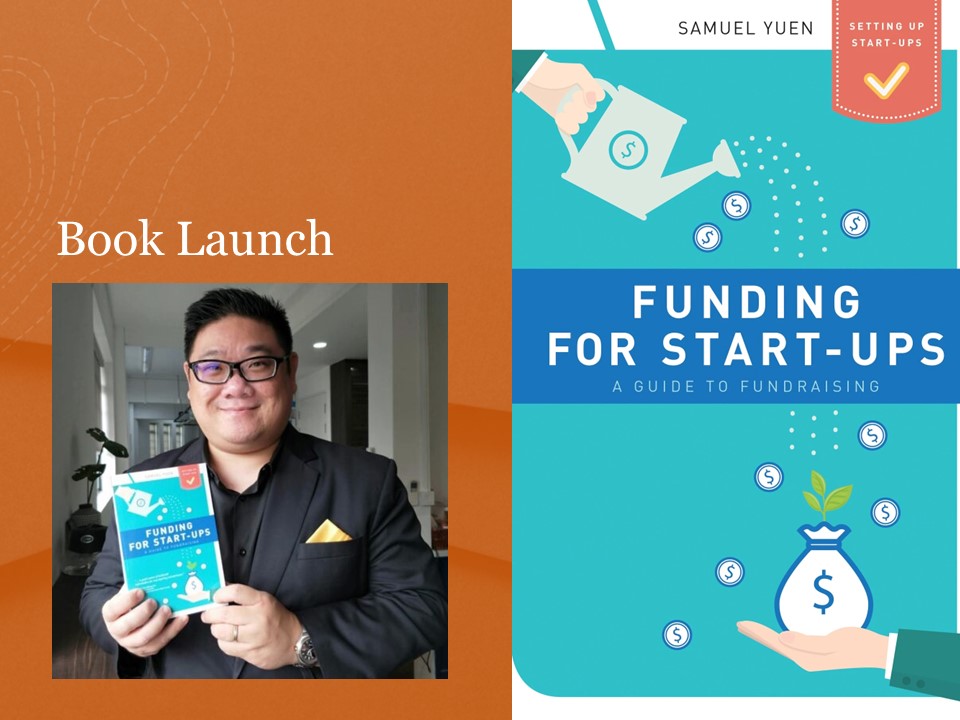 Veteran lawyer Samuel Yuen has published a book providing a lawyer's perspective on fundraising for start-ups.
Samuel, the founder and Managing Director of Singapore-based law practice Yuen Law LLC, hails from a family of multigenerational SME owners on both his paternal and maternal sides.
This gave him a ringside seat to the challenges and issues business owners face. He has also seen first-hand how businesses can fail when their owners cannot afford proper legal support.
He founded Yuen Law in 2012 with the mission of supporting, empowering and protecting small- and medium-sized businesses – a severely under-served segment of the economy – by extending them high quality legal services at affordable rates.
Samuel drew from his 20 years of experience in commercial transactions law – the past 8 years having been spent working closely with not a few entrepreneurs and SMEs as their strategic legal partner – in writing "Funding for Start-ups – A Guide to Fundraising".
Given Singapore's thriving start-up landscape, this book is timely essential reading for anyone in early- or growth-stage businesses.
Says the author: "Capital is the lifeblood of any business. Some start-ups taste success by bootstrapping the whole way, but in many cases, getting an injection of funds accelerates the business towards achieving its goals. Start-ups that get the fundamentals right when bringing in funds are better positioned to thrive – founders will have less to worry about down the line and can focus on growing the business and scaling."
The book delves into the different potential sources of funds and their pros and cons – from angel investors and venture capitalists to series funding and IPOs, as well as alternatives such as invoice discounting and factoring, crowdlending, and even going to pawn shops and legal moneylenders.
"As a start-up, you don't always have the resources that the big boys do. But by virtue of being a start-up, you're smaller, agile and hungry – maybe even a bit more creative and guerrilla in your tactics. Getting a lay of the land – the legal landscape, competitive strongholds, alliances, snares – will help founders take the high ground when making the important series of decisions that fundraising entails," Samuel says.
What stands this guide apart from other business books is how it navigates the broad strategies and intricacies of business fundraising from a Singapore lawyer's perspective. Yuen also employs illuminating case studies and injects practical wisdom he has gleaned from fellow lawyers and clients alike in the course of his legal practice.